There will only ever be 3000 Atoms in the Universe and ???? have already been claimed! That means there are ???? Atoms left to be created...MINT HERE
CryptoAtoms
Create unique digital lifeforms and join the War of Atoms!
The War of Atoms has begun!
Fight epic battles with non-fungible cryptolifeforms totally owned by you!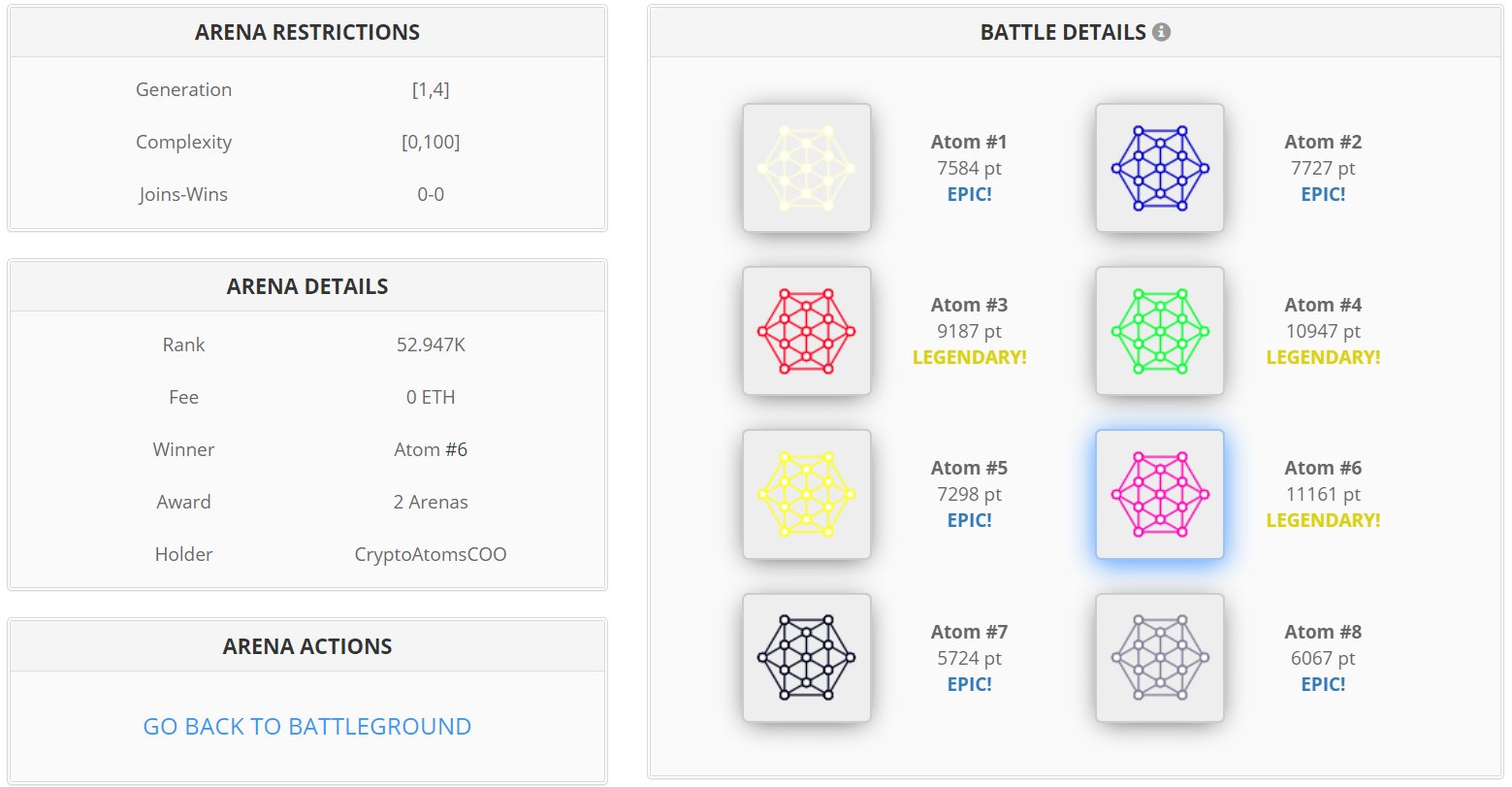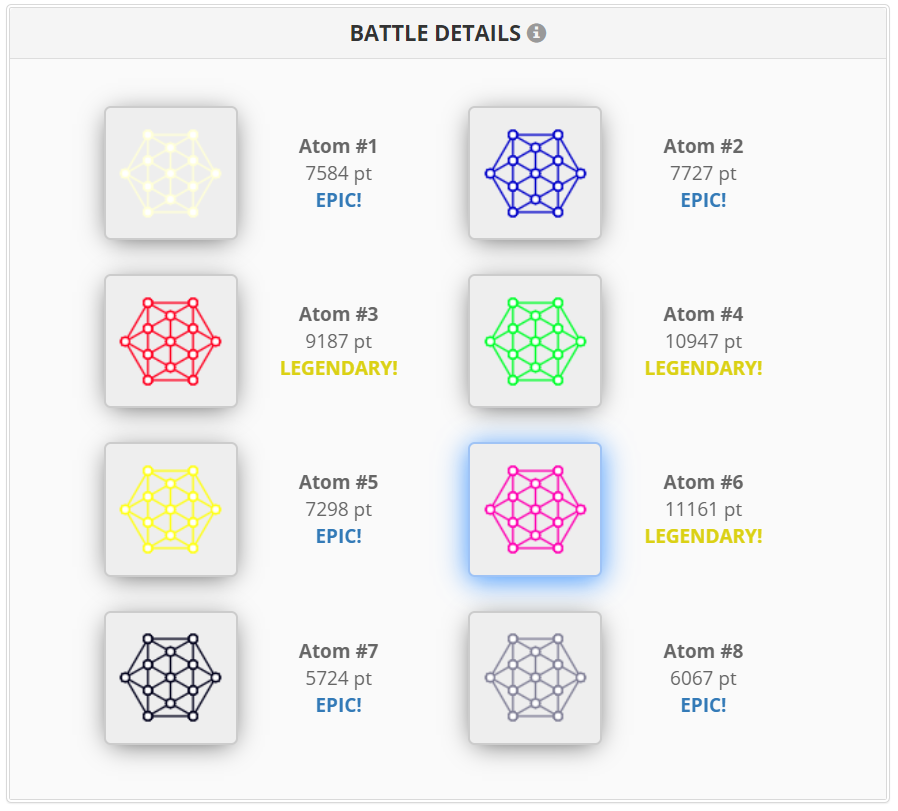 Rare shapes and high battle's rankings can bring back high value!!
If you just want to have fun...
Combine!
Combine your Atoms to make a brand-new Atom, that will inherit some characteristics from both the genetic parents. Set your strategy and fill your Collection with a lot of cryptolifeforms!
Evolve!
Make a certain number of sons with your Atom to Evolve it! In this way your Atom will power-up, increasing its level and value!




...or if you also want to earn!!
Spread!
Put your Atom into the Marketplace and make it available to other users for combining the same with their own Atoms. Choose the Spreading price - rarity is a plus - and start earning Ether!
Sell!
Sell your Atom for Ether in the Marketplace! Each of your Atom is unique and may have rare characteristics that increase its value!